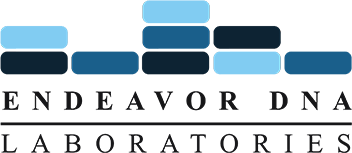 Endeavor DNA Laboratories strives to provide more than just relationship testing needs for our direct customers. Backed by years of experience in the DNA testing industry, we offer your organization the resources to grow your business with our reseller program and give your customers the opportunity to utilize the most advanced DNA testing products and services on the market today.
From healthcare to fitness, there are a variety of businesses that have found benefits in offering their clients DNA testing products and services at the convenience of their online store or office.
Our team is always working towards goals and opportunities that enhance the experience we offer the companies who work with us. We offer co-branded reports and are currently building a Secure Case Portal (SCP) from which you can receive case status updates in real-time, enroll in case notifications, access downloadable forms, retrieve your customers' results, and manage your Endeavor Reseller account.
The SCP will sync directly with our Laboratory Management System to enable quick sample accessioning for expeditious testing without sacrificing quality or accuracy. We know that sample turnaround time is valuable to you and your clients. Endeavor DNA guarantees a two-day turnaround on most casework* for those wishing to streamline their collection and testing process. We provide this option at no additional charge.
Our commitment is to create a multipurpose tool that is designed with our customers in mind. For our many businesses who serve a growing, global customer base, we also offer reports in multiple languages.
Please contact us for more on our Secure Case Portal and how our services can aid your business.
*TWO-DAY TURNAROUND DOES NOT APPLY TO INFIDELITY CASEWORK OR particular NON-STANDARD SAMPLES INCLUDING, BUT NOT LIMITED TO TEETH, BONE, AND FFPE TISSUES. PLEASE CONTACT US FOR MORE DETAILS.